When:
January 18, 2020 @ 12:00 pm – 2:30 pm
UTC Timezone
2020-01-18T12:00:00+00:00
2020-01-18T14:30:00+00:00
Where:
Guadalupe Cathedral
2215 Ross Avenue
Dallas
TX 75201

Contact:
Kyleen Wright
(214) 213-4296
This annual procession and pro-life rally, hosted by the Texans for Life Coalition, begins with a staging on Crocket Street where food trucks will serve food and non-alcoholic beverages as participants arrive. The route includes rolling closures; streets will close 15 minutes before the first participant and will reopen after the last participant passes through. The march will start at 12:30 p.m. from the Cathedral Guadalupe Catholic Church, and travel southwest on Flora Street, left on Harwood Street, right on Ross Avenue, left on N Field Street, right on Wood Street to end in the parking lot at the corner of Wood Street and S Griffin Street where a rally will take place with amplified sound, live entertainment and public speakers. The march will then return back to the starting point using the same route and closures. Set-up will begin at 9 a.m. with the erection of a stage (12'x16'x24"). Teardown will be complete, and all street closure apparatus will be removed by 3:30 p.m.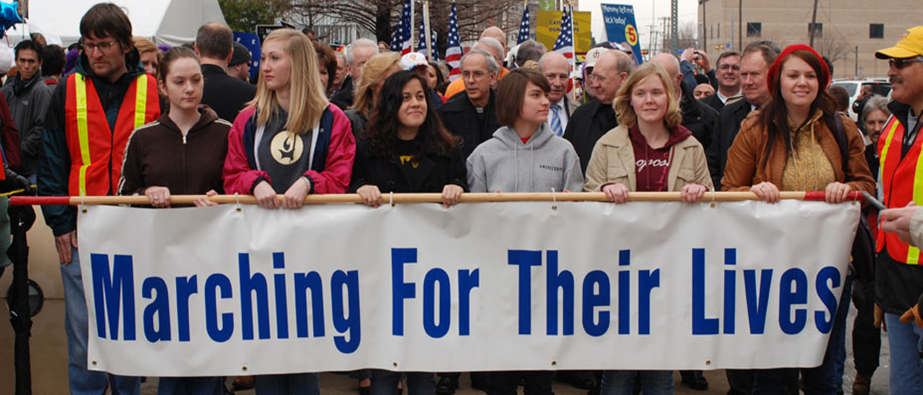 – APPROVED STREET CLOSURES – 
Street Name
From
To
# of Lanes
Start Date
Start Time
End Time
Purpose
Flora
Pearl
Harwood
all
1/18/2020
12:30 PM
12:40 PM
Route
Harwood
Flora
Ross
all
1/18/2020
12:40 PM
12:45 PM
Route
Ross
Harwood
Field
all
1/18/2020
12:45 PM
12:55 PM
Route
Field
Ross
Wood
all
1/18/2020
12:55 PM
1:10 PM
Route
Wood
Field
Griffin
all
1/18/2020
1:10 PM
1:15 PM
Route
Wood
Griffin
Field
all
1/18/2020
2:10 PM
2:15 PM
Route
Field
Wood
Ross
all
1/18/2020
2:15 PM
2:30 PM
Route
Ross
Field
Harwood
all
1/18/2020
2:30 PM
2:40 PM
Route
Harwood
Ross
Flora
all
1/18/2020
2:40 PM
2:45 PM
Route
Flora
Harwood
Pearl
all
1/18/2020
2:45 PM
2:50 PM
Route